The 3-month training program will be led by local dubbing experts – People's Artist Lan Huong and Merited Artist Huu Chau.
The training course was unveiled at the opening event held yesterday by People's Artist Lan Huong, Mr. Dennis Chau – Head of Dubbing Productions, Netflix Asia-Pacific and Ms. Bich Hien – Vice President of BHD Media.
To celebrate the 22nd Vietnamese Film Festival, Netflix and BHD organized a voice-over talent program called "Voice of Wonder", which aimed to support the development of Vietnam's voice-over and creative industry and raise awareness of the dubbing expertise in the film industry.
More than 600 aspiring and passionate voice talents in Vietnam participated in the competition, where they had the chance to become voice actors for future Netflix and BHD projects.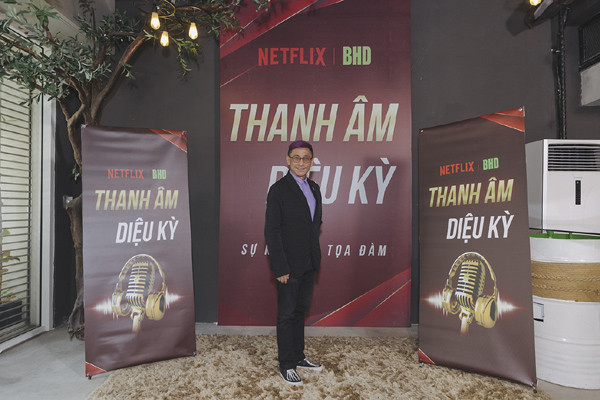 In the final round held last December, six finalists were selected from a shortlist of 30 contestants who had gone through a series of professional acting training events with Honored Artist Huu Chau and Honored Artist Thanh Loc. Aspiring voice talent Tran Ngoc Phuong Quynh was crowned champion, with aspiring actress Do Nguyen Thach Thao clinching 1st place runner-up. Tran Thi Phuong was awarded as 2nd runner-up, while three young contestants Luu Gia Huy, Phan Hieu Thao and Ho Quang Long shared fourth place.
These six finalists will participate in a 3-month training course, organized by Netflix in collaboration with BHD. The training sessions will be led by People's Artist Lan Huong and Meritorious Huu Chau, both veterans of the local voice acting scene.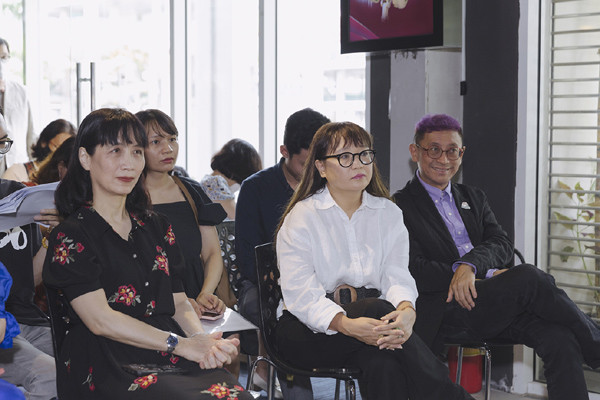 A prominent judge of the contest jury who will also be an instructor for the voice-over training course, popular artist Ms. Lan Huong, said at the opening event of the training course, I can see you guys have mastered the basic knowledge of voice acting. It's a professional job for me. I belong to the scene but I understand the importance of dubbing in cinema. It is a wonderful thing for predecessors like me that you can realize this. I really hope that films will be better, more attractive when there is more harmony between sound and image."
Deputy director of the film department, Ly Phuong Dung, said, "This is one of the most significant activities for the film industry in Vietnam. I hope that activities like this will continue to help nurture many talents to further develop this field. "Voice Of Wonder" itself is a very good name, a show produced by Netflix and BHD to find excellent individuals.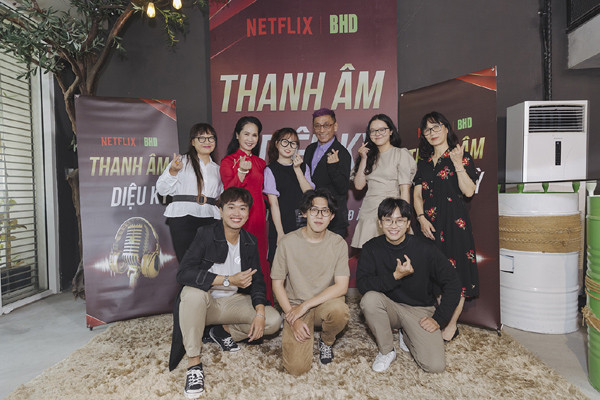 "I am very happy that 6 of you got a very useful award for future work. It is valuable capital for the film industry in Vietnam. On behalf of the Vietnam Film Department, I would like to thank the committee organization for designing such a program. I hope there will be another season 2, season 3 to find new talent for new voice acting in Vietnam.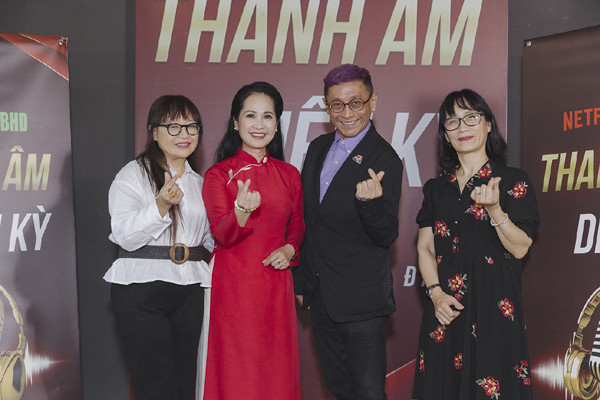 Mr. Dennis Chau, Dubbing Director – APAC, Netflix, said, "It's been an amazing journey to see such ambitious and passionate voice talents grow in Vietnam during the competition, and I'm immensely proud of what they've achieved. accomplished. throughout."
"Dubbing is a key factor in enabling the general public to enjoy content from around the world and in bringing local stories to a global audience. As we accompany the six finalists on the next journey to further develop their voice acting skills, we hope to continue contributing to the development of the creative community in Vietnam and help local audiences better appreciate the importance of voice acting," he said. -he adds.
Vinh Phu