Your go-to gear for your off-season dog training this summer. (Photo courtesy of Final Rise)
Pit Stop K9 – Pre-hydrate and refuel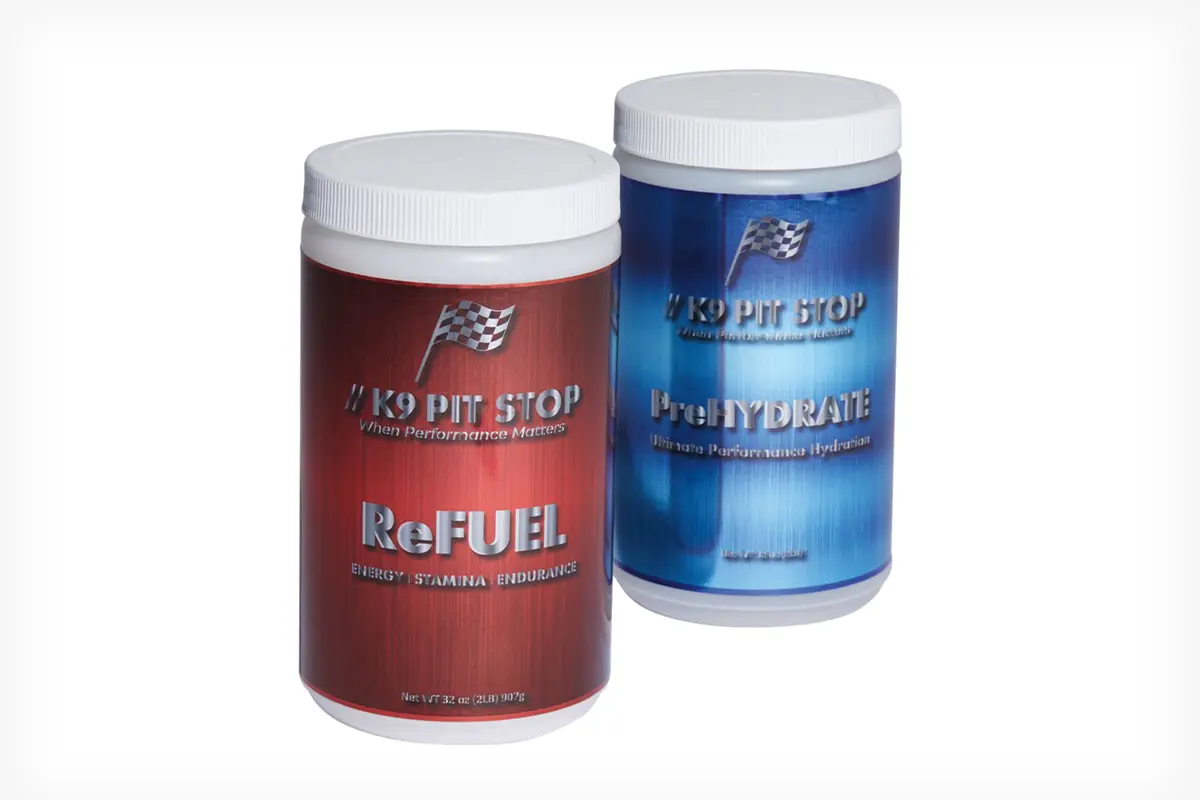 Your hunting dog is an athlete, and all athletes need the right nutrition and supplements to help them achieve peak performance. K9 Pitstop PreHYDRATE and ReFUEL were designed to work in conjunction with a high protein and high fat diet to keep your dog properly hydrated before and after activity. Proper hydration is key to reducing heat stress and keeping your dog's cognitive function at its best. PreHYDRATE the day before a hunt or field trial increases your dog's total body water by up to 5% for optimal hydration. ReFUEL provides your dog with carbohydrate supplements that give him more energy and stamina to help him hunt longer and recover faster.
Pre-hydrate: $30, refuel: $30; k9pitstop.com
Final Rise – Sidekick Vest System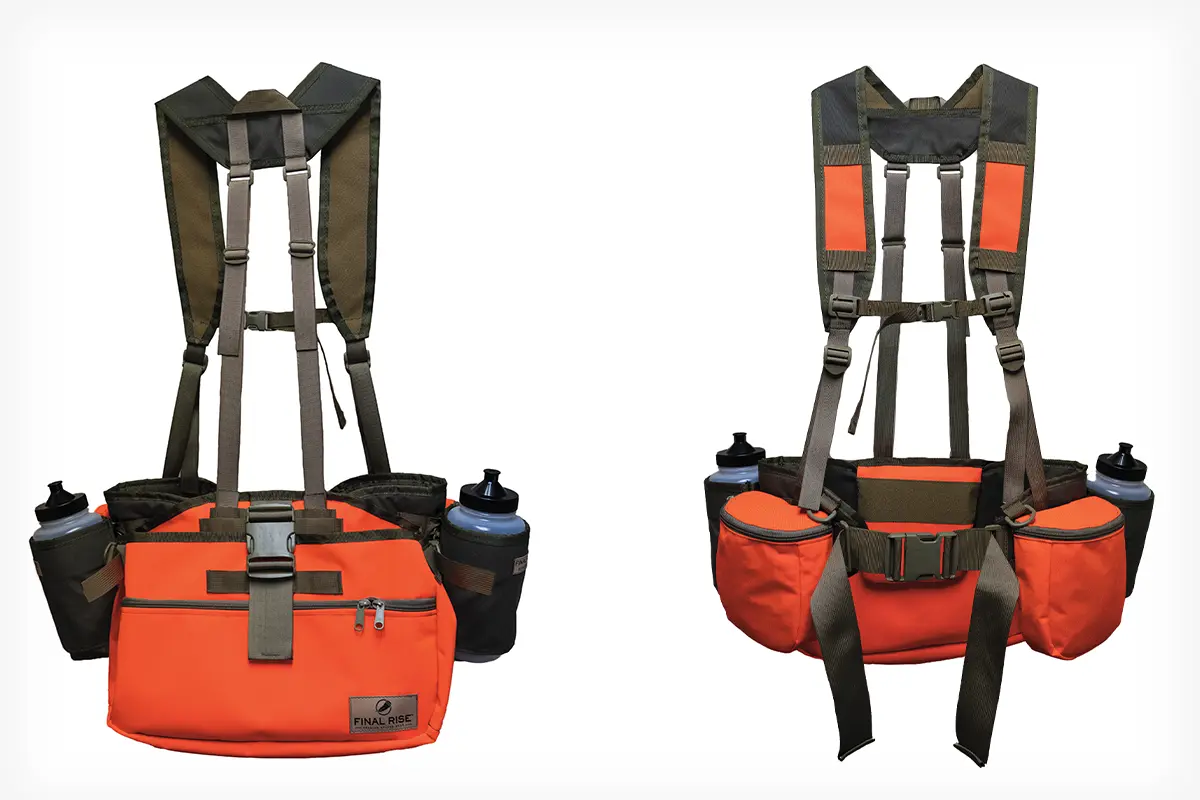 Final Rise's new Sidekick kills two birds with one stone by giving mountaineers a vest that doubles as a dog training belt. The Sidekick vest system weighs less than two pounds and provides users with three points of adjustment and a padded hipbelt and lumbar pad for a comfortable fit. The system can be used with the suspenders as a quail or dove hunting vest or lose the suspenders and wear it as a utility belt for off season training. The belt includes a bird/gear bag with zippered storage pocket, two zippered shell pockets and two water bottle holders (32oz bottles included).
$170; finalrise.com
KUIU – Gila ML Crew Shirt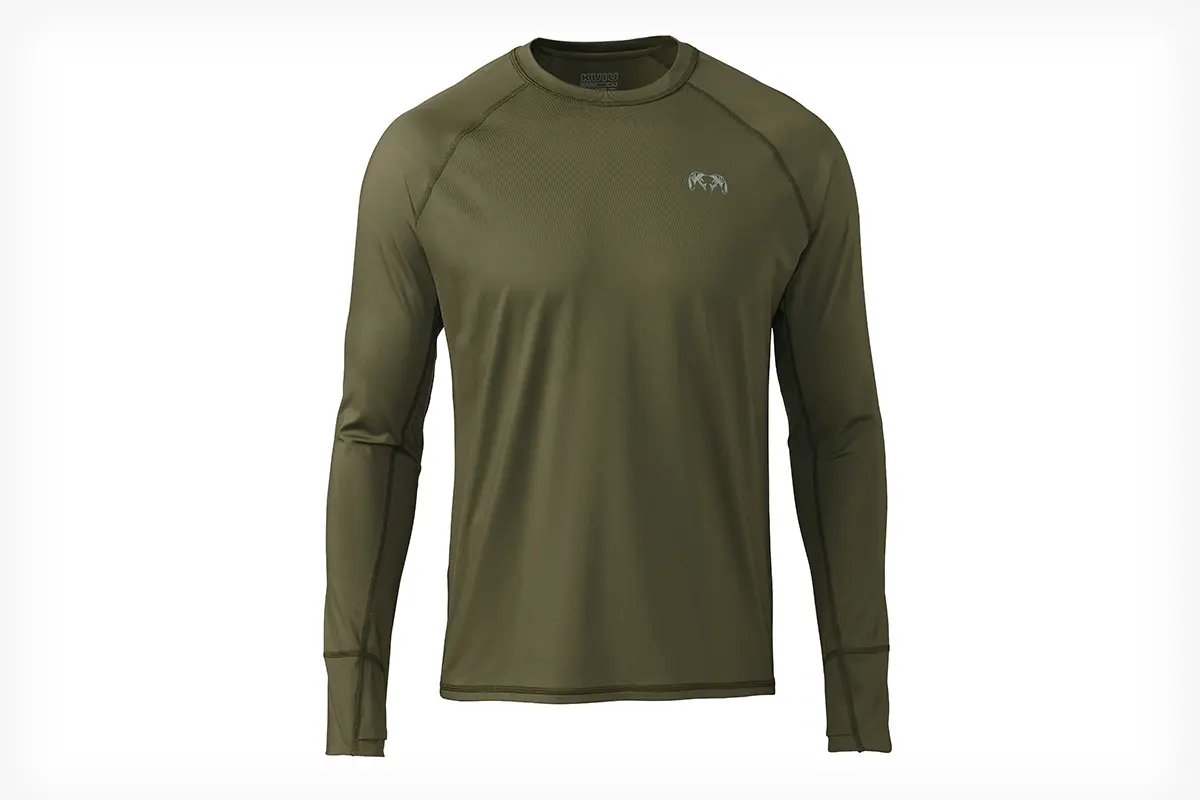 Summer training isn't just hot for your dog, it's also sweltering for you. The KUIU Gila range is made with Cool-Touch fabric to keep you cool on even the hottest days. The shirt is quick-drying and wicking, is made with a loose fit for good airflow, and features an anti-odor treatment so even your dog will still love your scent after a wet day in the field.
$69; kuiu.com
Hunt Redi – Run & Gun System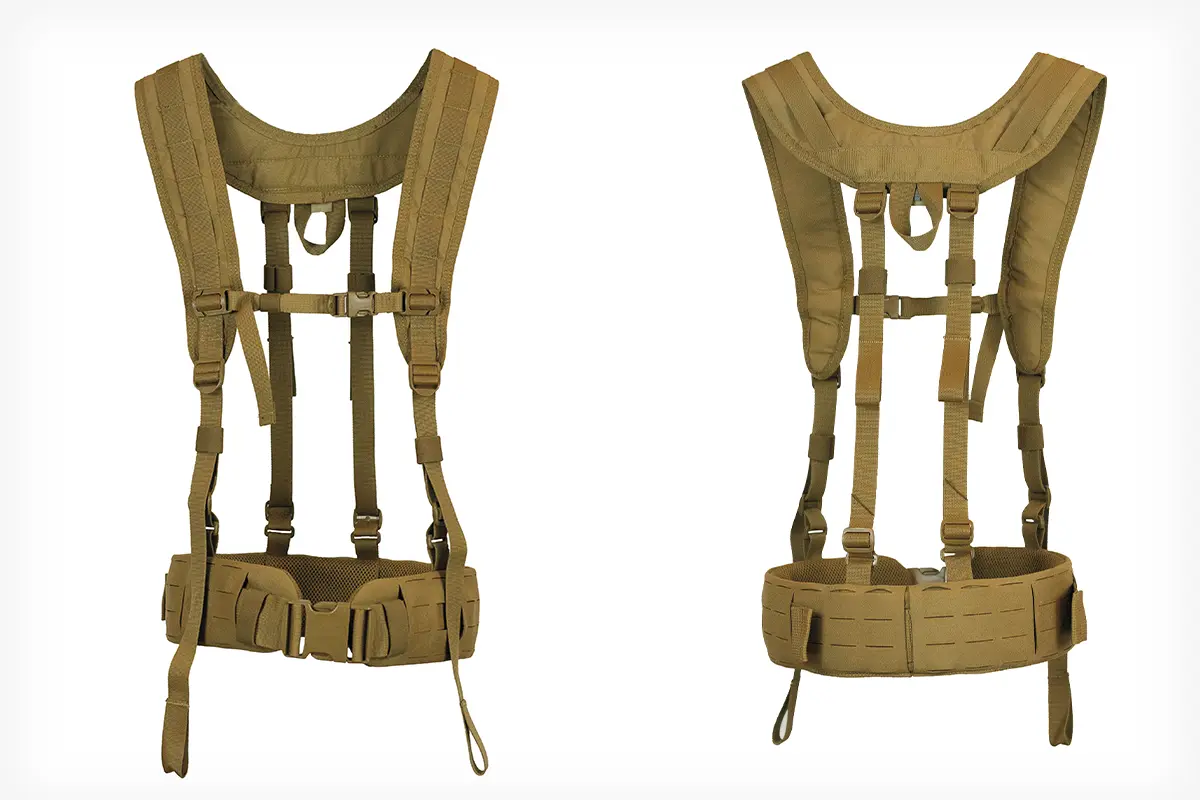 The Hunt Redi Run & Gun System lives up to its name as a versatile hunting product good for off-season training, shooting lesson or small game hunting. A slim, fuss-free design includes a padded hipbelt for balanced load distribution of your off-season training gear and a harness/suspension system with MOLLE attachment points. Use the system together or separately as needed. The system comes without accessories so you can completely customize it to your liking.
$125; huntredi.com
Alfa – .22 Training Pistol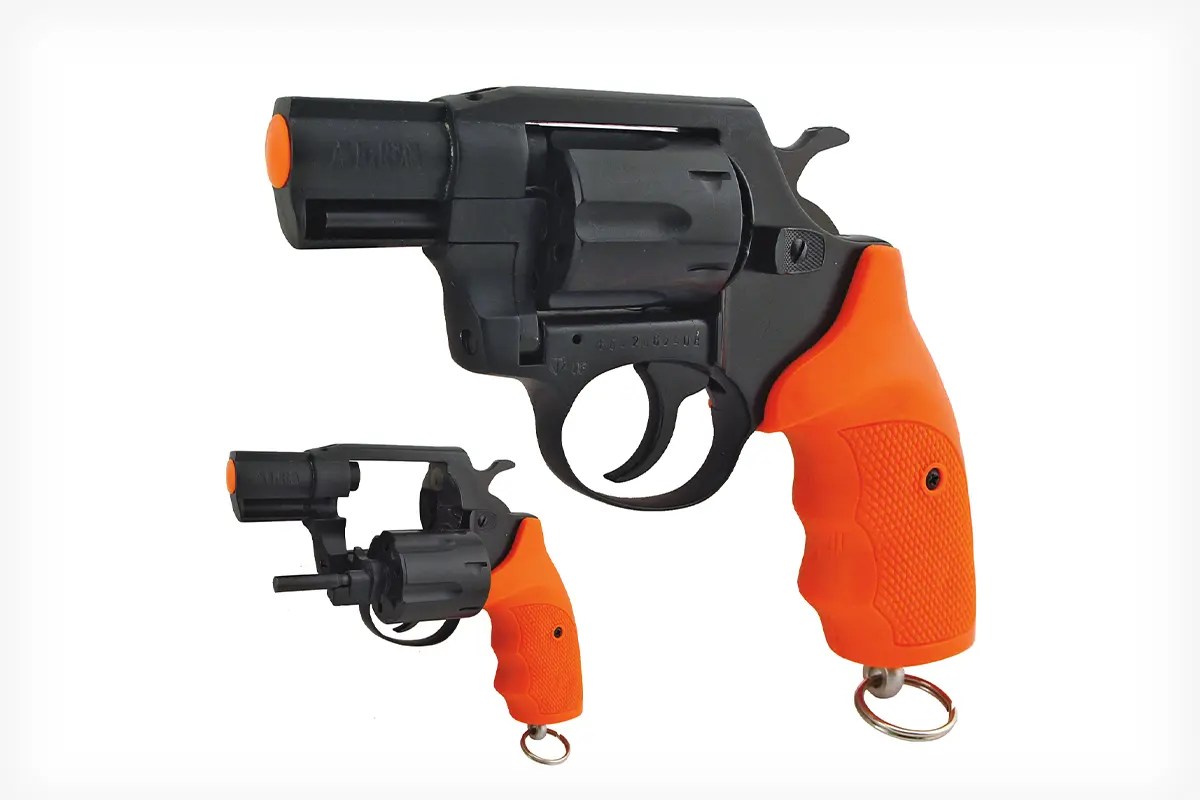 A practice gun is a necessity for off-season training to mimic firearm shots for stability training and more. This double-action blank gun is a sturdy and reliable revolver made of a zinc-aluminum frame and high-strength heat-treated steel parts. A bright orange grip and orange safety cap make the firearm highly visible in the field. A swing-out six-shot cylinder with ejection button makes loading and unloading during practice easy. Chambered in .22 caliber.
$250; gundogsupply.com