New Zealand's fastest growing hospitality platform, Barcats, in partnership with the New Zealand Ministry of Social Development, is launching a free Job Ready program with a triple benefit to help the hospitality industry recover impacts of the COVID pandemic.
The pilot program includes two training courses to be held this month with Barcats CEO and founder Jeffrey Williams (shown below) advising that "the Job Ready scheme will have a triple effect: helping both the New Zealand economy and the hospitality sector, which has been affected by the pandemic, and helping community members get back to work."
The five-day course, to be held in South Auckland, will equip candidates with the skills and attitude needed to gain employment in the hospitality industry. Emphasis will be on practical skills with real life scenarios. It is hoped that the program will then be extended to different regions of New Zealand.
Williams said some of the things attendees would learn included food safety and liquor license compliance, hygiene standards and practical skills such as how to pour a beer, how to polish a glass properly and how to take big shots. orders.
"We will also teach them how to work in a team, which is essential for the success of a hotel business. This is good news not only for the New Zealand hospitality industry, but also for people struggling to find jobs. We not only want to help the long-term unemployed, but also help people who have lost their jobs due to COVID.
"The industry needs staff at all levels, with hundreds of jobs available in hospitality locations across the country. Trained workers will help fill these roles in what will be a huge win-win for the hospitality venues and for the many New Zealanders whose employment prospects have been affected by COVID-19.
Williams said more hospitality workers than ever were needed with the highly transmissible variant of Omicron spreading rapidly around the world.
"With the uncertainty surrounding the opening of international borders, New Zealand hospitality venues are worried about the future and are asking for more trained workers as they don't know when international workers will be able to return," he said. -he declares.
Participants will be assigned a senior member of Barcats staff as a mentor who will not only support them throughout the program but will also help them find employment at the end of the course through Barcats extensive network of employers.
To be eligible for the course, applicants must be over the age of 25 and in receipt of government benefits.
The new scheme, held the week of February 14 and 28, has been described not only as a lifeline for the hospitality industry, but also a boost for job seekers.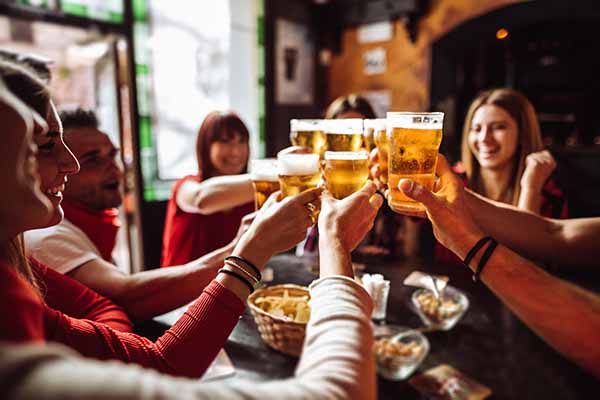 Hamish Klein, Chief Operating Officer at Good Group Hospitality, adds that "the hospitality industry continues to struggle to find quality candidates to adequately staff businesses due to the pandemic.
"Training to help Kiwis upskill/retrain as Job Ready by Barcats will definitely help."
Barcats mentors will help participants complete a profile on the Barcats job platform and role-play different interview scenarios.
"Once the course is over, we will not leave our participants alone. Mentors will continue to support them as they settle into their new roles and beyond," Williams said.
In 2020, New Zealand's hospitality sector was one of the hardest hit by COVID-19, with over 61,000 people on working holiday visas and student visas leaving the country.
"Barcats, the fastest growing hospitality community in Australia and New Zealand, is enhancing local employment opportunities at a better time," added Williams.
Find out more about Barcats at www.barcats.co.nz
Related Articles
January 27, 2022 – Leisure and hospitality associations organize a job fair for 16-30 year olds
24th January 2022 – Hobart Loyalty Program returns to support the city's hospitality industry
January 14, 2022 – Tauranga City Council is planning a weekend of events to give a financial boost to the tourism and hospitality sector
January 11, 2022 – The City of Hobart is supporting the hospitality industry by temporarily waiving outdoor dining fees
December 3, 2021 – Barcats is collaborating with a multinational to boost training in the Australian hospitality industry
November 29, 2021 – Residents of Queenstown encouraged to support local hospitality venues on New Years Eve
November 11, 2021 – Hospitality industry leaders are building an accessible and inclusive sustainability framework
November 1, 2021 – NSW Government offers free hospitality training to help bridge skills gap
October 22, 2021 – Humanforce and Earnd partnership launches new digital financial solutions for hospitality workers
October 19, 2021 – Barcats launches national platform to help teens learn about the hospitality industry
October 12, 2021 – Data analytics firm STR shares the impact on the hospitality sector of the AFL and NRL Grand Finals
September 8, 2021 – Humanforce offers hospitality industry solution to help manage COVID-19 vaccination policies
August 11, 2021 – Australia's Tourism Industry Council offers three-point plan for tourism, events and hospitality to recover from closures
August 10, 2021 – Tourism and hospitality businesses in Queensland will receive additional COVID-19 support
May 31, 2021 – Sydney's hospitality sector supports outdoor dining options
March 31, 2021 – MYOB Survey Reveals the Benefits of Live Arts Events for the Hospitality Industry
December 10, 2020 – Barcats launches sponsored courses as a lifeline for Australia's struggling hospitality industry
December 4, 2020 – Sunshine Coast Partnerships Promote New JOBS NOW Campaign for Tourism and Hospitality Sector
October 16, 2020 – GlobalData reveals that contactless technology is the main topic of conversations among hospitality industry influencers
---
Support our industry news service
We hope you enjoy the news we post, so while you're here can we ask for your support?
As an independent publisher, we need reader support for our collection of industry insights, so ask – if you're not already – to support us by subscribing to the print version. Australasian Leisure Management magazine and/or our online news.
Click here to see our subscription options.